Get An Amazing Website Done With Woocommerce
Drive more traffic to your online store with a perfectly optimized and fully functional woocommerce theme development.
Get Instant Quote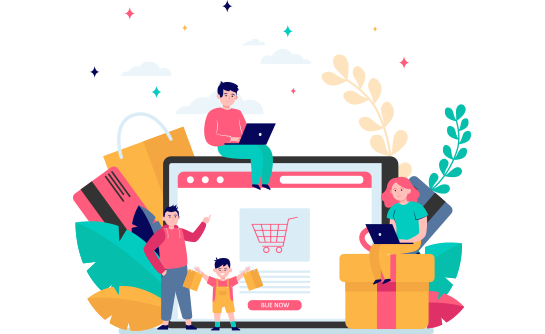 Make WooCommerce Development Easy With Orbit Design's Woocommerce Developers
Save yourself the time and contact Orbits Design to get a website done with Woocomerce. With the help of Orbits Design experts, you can increase the chances of standing out in the market from the competition. So take that competitive advantage today and contact us!
Why Does Your Business Need Woocommerce Development?
If you want to create a powerful online store, you need the right theme and plugins. And what better way of doing so than creating a Woocommerce platform for showcasing your products. Here are just a few of the amazing benefits that you get with a website done on woocommerce.
OUR PORTFOLIO
Take a look at some of the Woocommerce website designs we've made for our best clients.
View More
Our Approach For Woocommerce Website Development
We have developed successful websites for our clients following a simple 4 step process.
Start selling products like crazy through your veery own Woocommerce website today with Orbits Design
We help you create a secure and exceptional platform that drives traffic and boost sales. So don't wait up any longer and call us today for a consultation call.
+1 (302) 966-9328
Defining Gateways
We integrate as many payment methods as you want and help you select the convenient one.
SEO Friendly
We create SEO friendly designs and this helps in speedily ranking your website.
Customer Trust
We help you design and conquer the platform's complexities to build the customer's trust easily.
Finalizing Marketing
Before the launch, we guide you to adopt a definitive marketing strategy for promising results.