How to Prepare Yourself for Digital Marketing Trends in 2021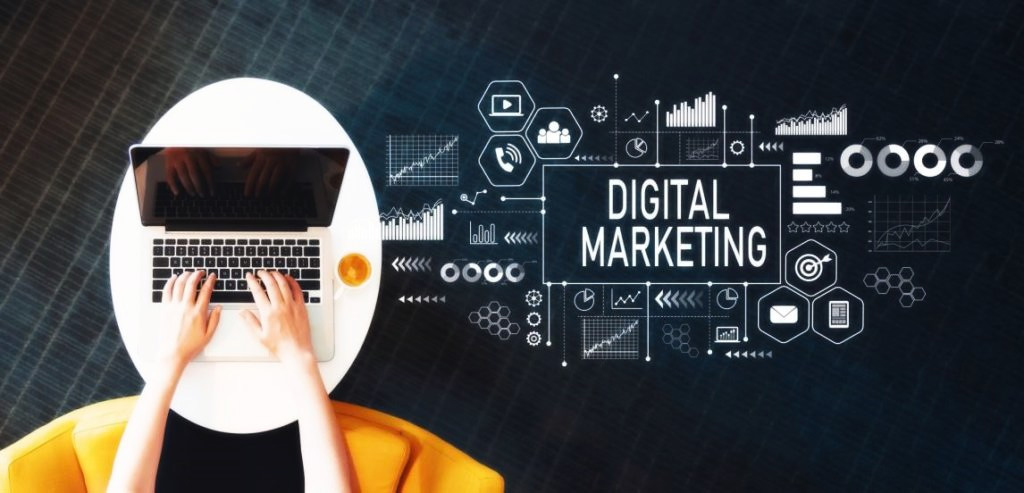 Coronavirus pandemic has severely affected the year 2020. This caused the business, institutes, and other forms of everyday life that were common every year to shut down. Making people stay at home and to resume their everyday routines from houses whether they are students, employees, or businessmen. This made every person shift their focus to the internet. With people investing more and more time on the internet it is easy to expect that the trend of digital marketing is at an all-time high.
One of the best ways to be successful in marketing today is by knowing the marketing trends and implying your knowledge to make your marketing successful. If you use outdated strategies you are bound to lose a potential audience that you may have earned otherwise. Here we share some of the marketing trends that are likely to be successful in 2021 and keep you a step ahead of your competition:
1. SEO:
If you search for the new digital marketing trends, then you will find SEO in it. The search engine optimization will always make its space in it. If you are a keen observer you can see that Google keeps updating its algorithms and it is necessary to move according to it. It is necessary to work keenly on it. Do a proper study because only then you can rank yourself on google. People and especially experts suggest that you must need to hire an expert who knows an in-depth knowledge of it.
Recently when Google updated its algorithm it was seen that an additional HTTPS requirement was added in SEO. This was impacting the results of SEO. If your website is still running on HTTP installations, then it is suggested that you should upgrade it to the HTTPS format. The reason for this update is that HTTPS is more secured the HTTP and your data will remain safe from any malicious activities.
If you the sites using HTTP format google in its recent update labeled them as the unsecured platform and the ones with HTTPS are now labeled as secured ones.
So, for making this appropriate change you need to take the assistance of the best SEO expert.
2. Video Marketing:
If you say video marketing is ruling the current digital market trends, then it won't be wrong at all. In the past whole decade, the visual culture worked more appropriately than the imagery culture. People showed more interest in the video content as compared to the content shared in the form of images.
According to a survey conducted it is shown that 87% of the marketing is done by the online marketer who creates videos on different platforms.
The biggest platform of video content is YouTube and it plays an important part in it. YouTube helps you in getting the targeted audience who actually show interest in your content.
If you talk about the successful marketing strategies in the field of video marketing, then you will see this as well that behind the scenes of any video gain more audience than the actual video. The reason for getting more views on it is these videos are more created in a natural way and it is new digital marketing to post your behind the scene and gain more audience and promote the services or products.
Another way of gaining the audience is to tell problems they are facing and to tell them how they will get the solution to all these problems in just one glance and that is by using your product. This helps more in building a relationship with your customer and works as a formula that everyone is using nowadays.
3. Social Media Marketing:
Posting content normally about your business is not enough to boost your business. This however is a proper area of the specification that requires massive expertise. So, think about it closely have you ever done something extraordinary to expand the reach of your business?
To increase the number of clients, and spread business all around the world, it is essential to post your social media content in a professional and alluring way. Moreover, knowing what kind of customers your business has is important. This will guide you about the content you need to post about your business so that your audience remains engaged with you. The more interest your social media built in the audience, the more it will turn them into your regular customers.
Remaining active on social media is a basic requirement. Some businesses are noticed to leave their social media when they have nothing to launch, this shouldn't be the case. Keep posting the stuff that makes them stay connected with you. While handling social media, you must have enough knowledge about the time zones of your respective audience, so that no one faces difficulty in contacting you.
Make sure the content you post about your product is not only alluring but also genuine. This will make your customers' trust in you. For doing this work efficiently you'll require the influencer to analyze your business and post valuable content about it.
4. Email Marketing:
One of the best tools to generate leads is email marketing. Email marketing generates more leads than any other marketing method. It can also help in increasing sales and conversion rates.
Another added bonus to email marketing is that it is cheap. If you have a lower budget and can't afford to spend too much money on marketing, email marketing is your go-to platform. Email marketing is free unless you use outsourced services in which case it will cost you a bit of money which is still comparatively lower than other forms of marketing.
Adding social share icons and referral reward systems also help in Email marketing. When using compelling content, Email marketing reduces sales cycles. This helps you in saving your time and getting better progress.