What Is Branding And Why It Is Necessary For Your Business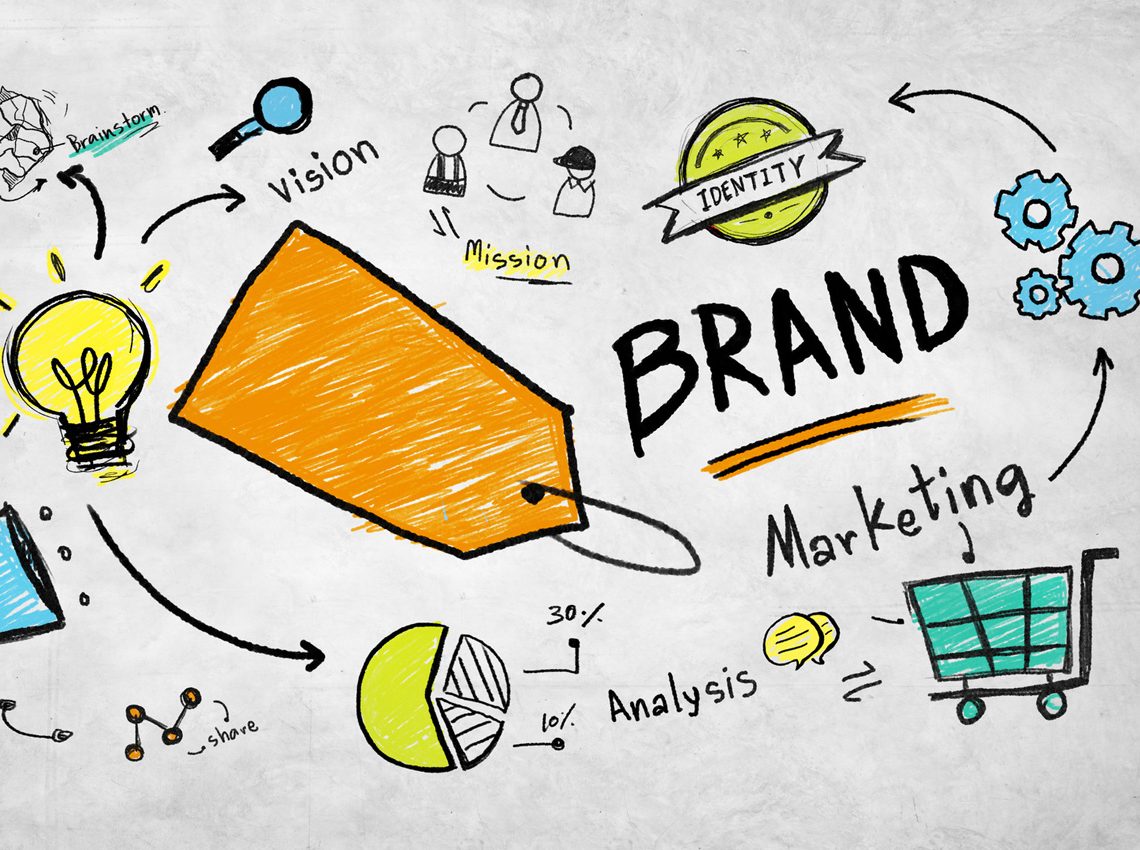 Each one of us who is running a business wants to convert his/her business into a brand. It is observed that most of us don't know why we need to be a brand and what is the importance of branding. Even most of us don't know the exact definition of branding so, for this, we are here to help you out. In this blog we will tell you how we can define branding, why is branding important, and other things.
So, let jump into the blog and start with the understanding of branding and why a business needs branding.
What Is Branding?
When we talk about the brand so first, we need to understand how to be a brand? So, for this, it is said that you can start branding by adopting the best marketing practice and promote your services among the people. These marketing tactics help in creating the company's recognition through symbols or design and even through services a company is providing. It helps in distinguishing one company from another and building customer trust as well. Moreover, it becomes easy to choose for a customer why they should choose you from other brands and why your company is a better choice for them. The brand helps you in representing what you are exactly and how you can grow it properly.
If we talk about what area should be focused majorly for branding so it includes advertising, customer service, promotions, building reputation, and most importantly the logo design of your business.
Importance Of Brands:
Branding plays an important in the growth of an organization. It also helps in spreading awareness of the company and with a single glance people know what your company is selling. Moreover, we cannot deny the fact the none of the business can survive without branding. Below mentioned are some of the important factors that why your business needs branding:
Building Your Company Recognition:
Now when it comes to creating your company recognition not only providing good services or products is necessary, but you also need to come up with the right branding solution. Branding helps a business a lot in gaining the attention of the audience. Through this, you create your market recognition and people start knowing you just by watching your logo.
Just take the example of STAR BUCKS even its logo does not define what they are providing exactly but they did their branding so strong that people know them just by seeing their logo.
Take another example of Gucci the logo itself worked a lot for them but the way they marketed themselves is unique. They used the best possible way to brand themselves through YouTube videos and recently launched a song just for promoting their sketcher shoes. So, you can see how much important branding plays in promoting your business.
Due to these branding strategies, businesses made their separate identity as brands in the industry.
Helping In Increasing Business Values:
If you are looking to create a future opportunity for your business, then it is necessary to attain some of the business values. we explain Business values as defining the long run of the business. So, when you want to run your business long then branding helps you in doing so. Branding helps in creating an opportunity for you. It helps you in making the right place for investments. it is the marketplace that is all ready to help you out in creating the business identity.
New Customers Generation:
Branding automatically helps in creating a reference for your business. Let me tell you how?
Take a situation that someone watched you're your company advertisement. While scrolling through any social media platform and come to know about what you are providing. Now, one of its family or friends discuss the issue and due to that person watched your advertisement on social media platform tell his/her family or friend about your business. Not only this if he/she uses your product or service they may have recommended you as the best service or product provider.
We call it the new customer generation. This is only possible that how you are branding your business and how effective it is in getting the reach and engagements. It also helps in spreading the positivity of the business and creating a familiarity with the customers' needs or requirements.
Helping In Improving Employee Credibility And Satisfaction:
Employee pride and satisfaction also increase due to your business. The reason behind this is each one of persons wants to work with a recognized organization. The factor of branding helps in creating one. Working for a reputable business firm makes the employee stand uniquely between the crowd. They proudly introduce themselves to the part of an organization. This automatically helps in the marketing of your company or business. Not only these people get to know about the working environment of your company just by watching the pride and satisfaction your employee is having.
Trust Building:
Creating the best strategies and well-structured branding strategies help to get customer trust and satisfaction. This is the major importance of brands. Every company and business wants to better customer and company relationships. People give them a review, and this is due to the branding. This helps in building a professional impact among your new customers. And create a feeling of public trust and increase your credibility.
Branding Helps You In Advertising:
To create an advertising strategy, you must know what actually branding is. An advertising strategy directly reflects the idea of your brand and the exact sketch of your company. Due to this, it is an appealing way to get in touch with the audience and grow your advertising.
Conclusion:
From the above-mentioned point, you can get the exact idea that why branding is necessary for your business. What role it plays in your business. We cannot deny the fact that none of the business can survive without strong branding strategies. Due to this, we recommend you to go for some of the major effective branding strategies. It can help you in growing your business.